Tottenham striker Harry Kane has scored 14 goals in 16 Premier League games against Arsenal – can he dent the Gunners' title bid by finding the net against them again on Sunday?
The north London derby could see Kane reach two major landmarks – he needs to find the net once to match Jimmy Greaves' club record of 266 goals for Spurs, and is two away from his 200th Premier League goal.
BBC Sport football expert Chris Sutton doesn't think either will happen, though.
"I know Harry Kane loves playing against Arsenal," said Sutton. "I also know he can break Greaves' record this weekend, but he won't.
"He won't score, and Tottenham won't score – Arsenal are going to wipe the floor with them."
Sutton is making predictions for every top-flight game this season, against a variety of guests.
For this weekend's fixtures, he is up against Supergrass frontman Gaz Coombes, whose fourth solo album, Turn The Car Around, is out on Friday.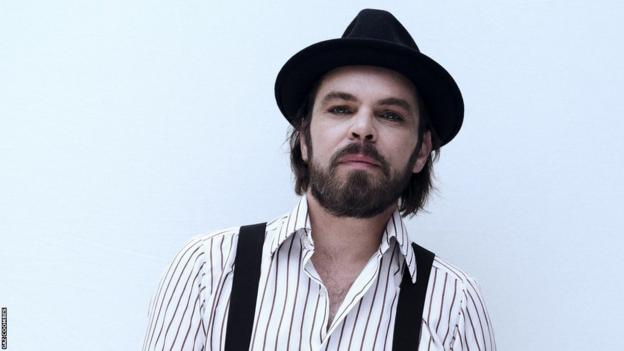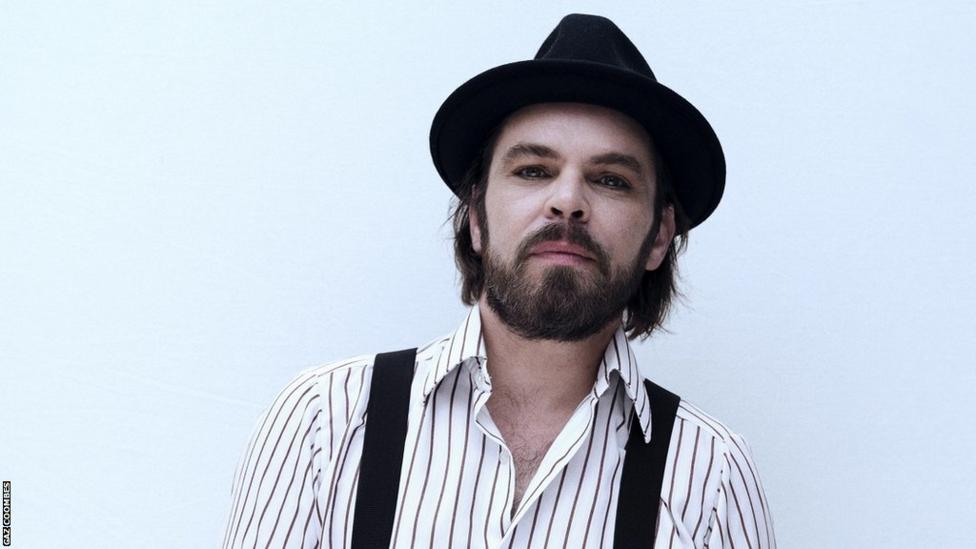 Coombes is a Manchester United fan who is enjoying the club's revival under Erik ten Hag, but will it continue in Saturday's Manchester derby?
"I don't really ever enjoy derby games until we have won them," Coombes told BBC Sport. "But there's definitely been a few occasions recently where it's been a really pleasant surprise when we have come away with a positive result.
"The past five years or so has largely been a terrible period for United, but we've still managed a couple of really big results against City.
"This time? We are in a much better place under Ten Hag. It might mean nothing for the derby, but for the first time in many years I am feeling good about watching United and positive about the direction we are heading in.
"It's brilliant to see Marcus Rashford back scoring again, because I love the guy, he is one of my heroes.
"I actually had a really vivid dream about him a week or so ago, where I picked up my phone and he was in my contacts and I just called him.
"In my dream, he picked up and did a little laugh then said 'hey Gaz, how you doing?' as if he was really happy to hear from me, then we had a little chat, a sort of catch-up call between two mates.
"I woke up with a big smile on my face, thinking it had actually happened. Sadly not – but I will definitely give him a call if he scores our winner on Saturday."
The below fixture grid includes Fulham's game with Chelsea on Thursday, which was rearranged from week seven, when Asking Alexandria guitarist Ben Bruce was the guest.
Result

Sutton

Gaz

THURSDAY, 12 JAN

Fulham v Chelsea

x-x

1-1

1-2* (Ben)

FRIDAY, 13 JAN

Aston Villa v Leeds

x-x

2-1

1-1

SATURDAY, 14 JAN

Man Utd v Man City

x-x

1-2

2-1

Brighton v Liverpool

x-x

2-2

1-2

Everton v Southampton

x-x

1-0

1-1

Nott'm Forest v Leicester

x-x

2-1

2-0

Wolves v West Ham

x-x

2-0

3-1

Brentford v Bournemouth

x-x

2-0

1-0

SUNDAY, 15 JAN

Chelsea v Crystal Palace

x-x

2-1

3-1

Newcastle v Fulham

x-x

3-0

2-1

Tottenham v Arsenal

x-x

0-3

2-1
* Ben Bruce's prediction from week seven.
A correct result (picking a win, draw or defeat) is worth 10 points. The exact score earns 40 points.
SUTTON'S PREDICTIONS
Games kick off at 15:00 GMT unless otherwise stated
THURSDAY, 12 JANUARY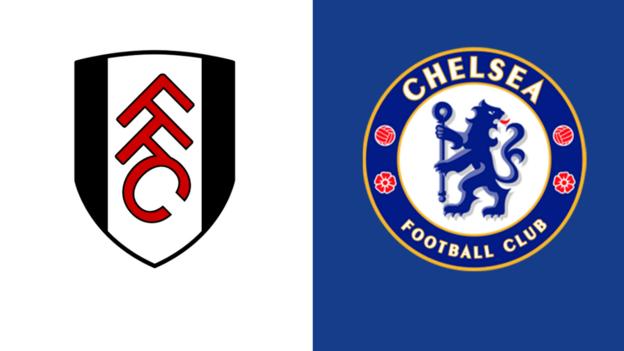 Fulham v Chelsea (20:00 GMT)
There are a lot of teams who are proving very difficult to predict at the moment, including Chelsea.
They have a lot of injuries to contend with, but goals continue to be a problem for them and it is going to be interesting to see how new loan signing Joao Felix changes that.
Fulham have won their past three games and are three points and three places above their neighbours. They will be confident about getting something from this one.
I am a man of integrity so I am going to stick with my original prediction from when this game was supposed to be played, in September – although I can't promise I will do that with all the games from that block of fixtures.
Sutton's prediction: 1-1
Ben Bruce's prediction: 1-2
FRIDAY, 13 JANUARY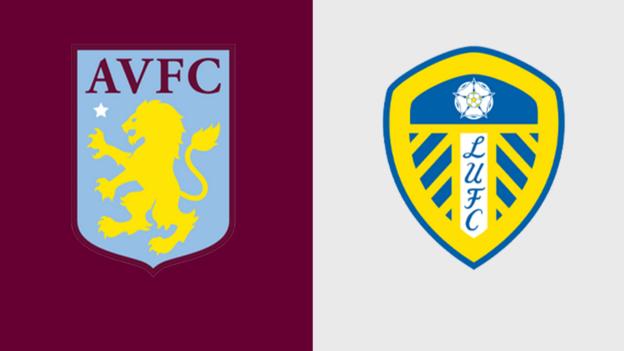 Aston Villa v Leeds (20:00)
Aston Villa had an absolute shocker against Stevenage in the FA Cup. I know Unai Emery made lots of changes, but that defeat really takes the shine off what had been a decent start for him as manager.
Leeds were lucky not to go the same way thanks to a late fightback against Cardiff and Jesse Marsch was very critical of his players afterwards.
So, both teams will be looking for a reaction and I am very tempted to go with a draw. I am going to say Villa will edge it, though, because I am still not sure Leeds can hurt teams no matter how hard they try.
Sutton's prediction: 2-1
Gaz's prediction: These teams are quite similar, I think – they are both pretty inconsistent. 1-1
SATURDAY, 14 JANUARY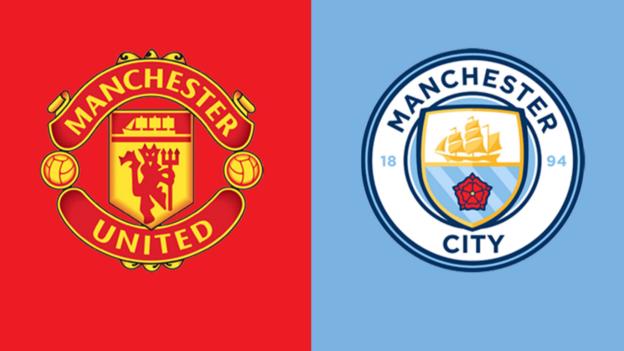 Man Utd v Man City (12:30)
I am very clear in my mind about how this game will go.
Manchester United have really improved under Erik ten Hag, and I don't think he gets enough credit for their progress since the start of the season.
There is something not quite right about Manchester City, who have not been firing on all cylinders since the season resumed after the World Cup, but I am still expecting them to win.
Some City players like Joao Cancelo and Kyle Walker look out of form, and even Kevin de Bruyne has been below his best, but part of their problem is down to what is known as 'Pep Roulette' – Pep Guardiola's ever-changing team selections.
He gambled in the Carabao Cup against Southampton on Wednesday, when Kalvin Phillips came into midfield for his first start, and it didn't pay off.
Guardiola says he has had some "ridiculous" ideas about how his side will beat United, but I am pretty sure it will include giving Erling Haaland a start. He will play his best side and, if they perform anything like they can do, they will win – it's as simple as that.
I was very confident City would absolutely smash United in October, and it turned out I didn't go big enough with my prediction – I said 4-1 and it ended up 6-3. It will be a lot closer this time, but Pep will still collect the points.
Sutton's prediction: 1-2
Gaz's prediction: We've been good at Old Trafford in recent weeks, but I am intrigued to see what Pep's 'ridiculous' idea is. I am hoping Ederson will be in defensive midfield, with Phil Foden in goal. We are in good shape and I think Marcus Rashford and Christian Eriksen will be key, but it is torture talking about this game because you just worry about what might go wrong. I was torn between going for a draw or a United win, and I wanted to say something like 3-2 – but that would make this an epic derby and that might be wishful thinking, unless Haaland plays in goal. I am going for us to win though. 2-1
Gaz on Man Utd: I am enjoying watching us at the moment, but clearly there are still issues with our team. Long before we were linked with signing Wout Weghorst, I was thinking surely we have got to go for another Zlatan Ibrahimovic-type player, as a stop-gap in our attack, because we were never going to find our striker for the next five years this month. Weghorst wasn't the player I was thinking of, to be honest, but let's see how he gets on.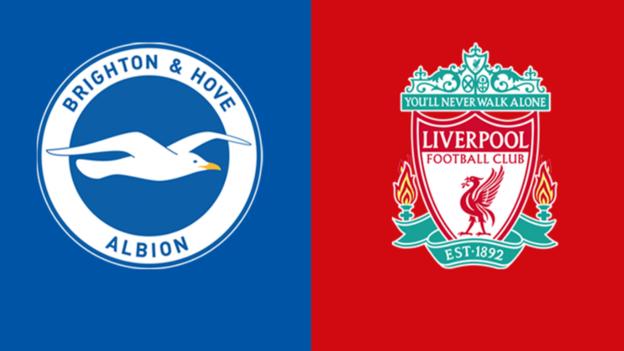 Brighton v Liverpool
Roberto De Zerbi's first game as Brighton boss saw the Seagulls go to Anfield and draw 3-3 in an absolute thriller.
Liverpool have not really got much better since then – they still look shaky at the back and they still waste a lot of chances. One day Darwin Nunez will score five in the same game, but it won't be this weekend.
I'm not sure why Brighton have left Leandro Trossard out of their past couple of games, because he scored a hat-trick at Anfield and always seemed to me to be one of their main men, but they are still dangerous without him.
Sutton's prediction: 2-2
Gaz's prediction: This should be a great game. Brighton are flying at the moment while Liverpool feel like they are a wounded beast – you are never quite sure what you are going to get from them, at both ends of the pitch. 1-2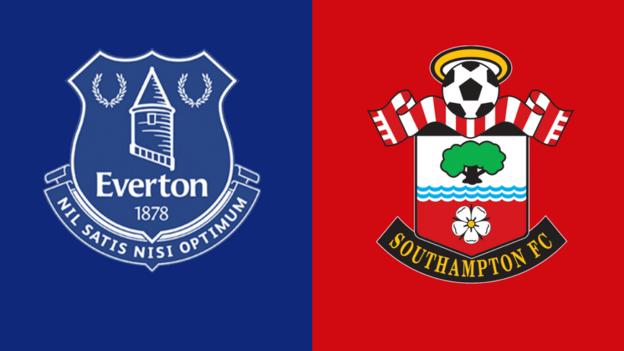 Everton v Southampton
The last week has shown the importance of the cup competitions in changing the mood at a club – just ask Southampton boss Nathan Jones.
Jones had lost his first four Premier League games with Saints, but beating two top-flight teams, Crystal Palace and Manchester City, in the FA Cup and Carabao Cup will really get the fans on his side.
Saints rose to the occasion and played really well against City, but now can they maintain that against a team from the other end of the table?
Everton also got an impressive result against City recently, a 1-1 draw at Etihad Stadium on New Year's Eve, but they lost heavily to Brighton at home in their next game after falling apart in the second half.
I keep saying they will win Goodison without them getting the required results like they did last season, and sooner or later I am going to give up on them.
For now, though, I am going to keep backing them – but this is the last time I will do it, if they lose.
Sutton's prediction: 1-0
Gaz's prediction: Saints' cup wins will give them a bit of a boost, but they rose to the challenge against City and this is a very different task – I think the most important thing for both teams will be not to lose. 1-1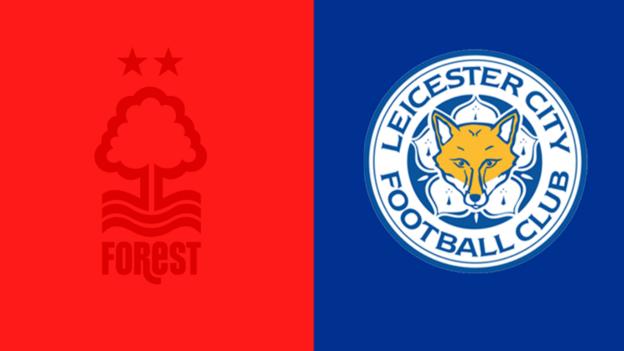 Nottingham Forest v Leicester
There were serious questions being asked about Steve Cooper's future as Nottingham Forest boss when his side got taken apart by Leicester at the start of October, but they have been much improved of late.
Cooper paid the price for making a load of changes in the FA Cup at the weekend but that was justified by seeing them reach the Carabao Cup semi-finals a few days later.
Forest are playing with real focus at the moment, while Leicester have not really started firing since the break for the World Cup. I'm going with another win for Cooper.
Sutton's prediction: 2-1
Gaz's prediction: Leicester's form will pick up a bit at some point, but I am backing Forest here, I'd like to see them stay up. 2-0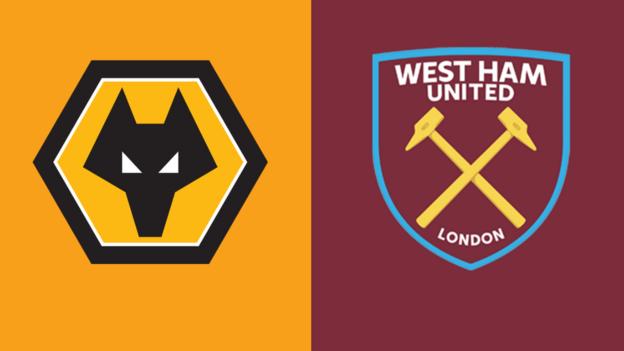 Wolves v West Ham
Wolves continue to impress me under new boss Julen Lopetegui. There has been a visible improvement right through their team, but especially up front. They look like they will score in every game now.
In contrast, West Ham's attack still hasn't clicked and they are still far from solid at the back either.
I keep thinking the Hammers will turn the corner but their relegation battle is real now – they need someone to start playing well to dig themselves out of the hole they have found themselves in.
Sutton's prediction: 2-0
Gaz's prediction: West Ham don't score many, while Wolves are in pretty good shape right now. 3-1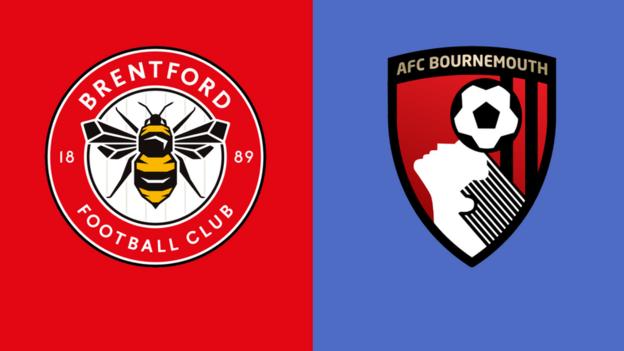 Brentford v Bournemouth (17:30)
This one feels a bit easier to predict – it's definitely a Brentford home win.
Bournemouth are in freefall and also got walloped by Championship leaders Burnley in the FA Cup, when the Clarets were the better team. The Cherries lost 4-2 but the scoreline flattered them.
Brentford are super-organised and very lively going forward. I can see them cutting through Bournemouth pretty easily.
Sutton's prediction: 2-0
Gaz's prediction: Bournemouth are on a shocking run aren't they? I like Brentford manager Thomas Frank, he has got a real energy about him and that transmits to his players. I'd like to go for a beer with him. 1-0
SUNDAY, 15 JANUARY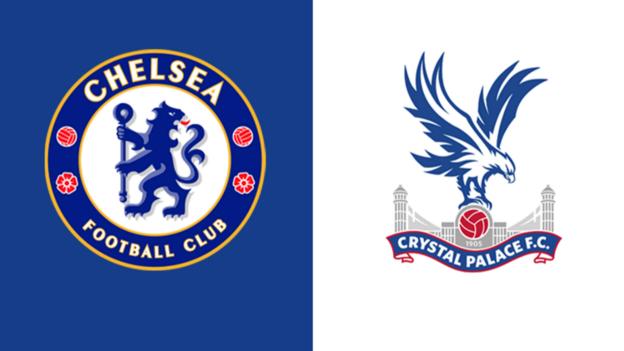 Chelsea v Crystal Palace (14:00)
Palace are so inconsistent that we are getting to the stage where I might as well say they will win or lose every time because when I try to call it based on their previous result or performance, I get it wrong each time.
I am talking about this game before Chelsea play Fulham on Thursday night, but I am not expecting Graham Potter's problems to have disappeared, no matter what happens at Craven Cottage.
At times it has felt like Chelsea are making it up as they go along with their transfer strategy under Todd Boehly, and of course that has impacted their performances on the pitch.
Chelsea will pay tribute to their late manager Gianluca Vialli, who passed away last week, before this game and it is going to be an emotional afternoon at Stamford Bridge.
It was Vialli who signed me for Chelsea and I'd like to see them win, just for him.
Sutton's prediction: 2-1
Gaz's prediction: I quite like watching Palace, they always have a go at teams – but Chelsea are at home and their results are going to improve sooner or later. 3-1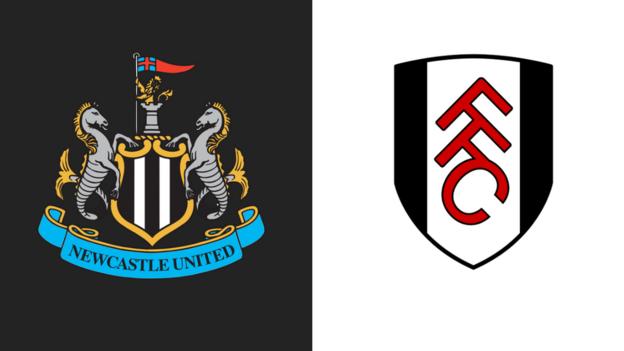 Newcastle v Fulham (14:00)
It was too little, too late for Newcastle when they brought their big guns off the bench to chase the game against Sheffield Wednesday in the FA Cup, but I don't think that defeat has any bearing on their league form.
Eddie Howe's side bounced back to pummel Leicester in the Carabao Cup in midweek and they are on a high after reaching the semi-finals – their fans will be too.
Fulham have surprised a lot of people this season, but I think the Magpies will have too much for them. No shocks here.
Sutton's prediction: 3-0
Gaz's prediction: Fulham will score but Newcastle should have too much for them. 2-1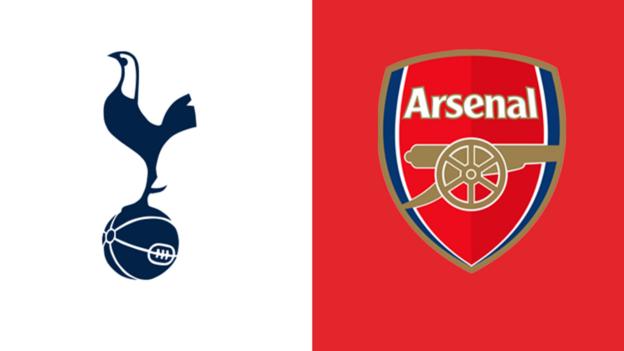 Tottenham v Arsenal (16:30)
I am looking forward to this game and it will be interesting enough just to watch the technical areas when Antonio Conte and Mikel Arteta are both out there.
I don't think Conte will appreciate Arteta's antics if he behaves like he did in Arsenal's draw with Newcastle, so that will be worth keeping an eye on.
On the pitch, it might be far less of a contest. Arsenal are a much better team, and for most of the season Tottenham's performances have just not been good enough.
Spurs might step things up here, of course, because it means so much to both sets of fans that they won't be able to just lie down – but I've had enough of saying they will turn the corner soon, and I'm sick of Conte's excuses when they play poorly. They don't deserve me to predict a positive result for them.
I think a lot of Tottenham fans are sick and tired of Conte's brand of football too – they are bland and unexciting, while Arsenal are the complete opposite, even with Gabriel Jesus out injured.
I can see the Gunners making a big statement on Sunday, on Tottenham's own patch.
Sutton's prediction: 0-3
Gaz's prediction: This is a big game to finish off with. Spurs are struggling, Arsenal are flying – but Spurs are at home, and they have got Harry Kane. My first thought here was a 2-2 draw but I am going to go with Tottenham to win here, more because that's what I want to happen. 2-1
Chris Sutton and Gaz were speaking to BBC Sport's Chris Bevan.
How did Sutton do last time?
From last weekend's FA Cup third-round games, Sutton correctly predicted the winners of 15 of the 25 ties that have have been decided – he can add to his score when the replays take place.
His guest for selected ties, Bad Education writer and podcast host Nathan Bryon, has scored 6/12 so far – from the same games, Sutton has a score of 7/12 – including his prediction that League One side Fleetwood would upset Nathan's team, QPR.
From the last set of Premier League fixtures played between 2 and 5 January, Sutton got four correct results from 10 matches, with two exact scores, giving him a total of 100 points.
That meant he suffered his second successive league defeat of 2023, at the hands of Modernlove drummer Cian McCluskey, who got five correct results, also with two exact scores, for a total of 110 points – enough to send him joint-top of the guest leaderboard.
Ali Bruce-Ball, Modernlove drummer Cian McCluskey

110

Ian Broudie, GK from Bad Boy Chiller Crew, Kasabian's Serge Pizzorno, Editors bassist Russell Leetch, Aaron Moorhead, Phoenix singer Thomas Mars

70
Chris Sutton (average after 18 weeks)
69

Ross MacDonald from The 1975, Ryan Porteous

60

Justin Benson, Al Greenwood from Sports Team, Dapz on the Map, Chesney Hawkes, Maulo

50

Blake Bowman, Tom from Dry Cleaning

40

Jessica McHale, Olivia Chomczuk

30

Juice Menace, Patrick Whelan

20
Chris Sutton

1,240

Guests

1,160
How did you get on?
Only 14% of you thought Brentford would beat Liverpool in the first game of that set of fixtures, and things did not get much better for you from there on in.
Unlike Chris and Cian you did see Brighton's win at Everton coming, but that was one of only three predictions you got right.
Position

Correct results

=1. Cian McCluskey

5/10

=1. Chris

5/10

3. You*

3/10
*Win, draw, loss prediction based on highest % of vote for each match.
1. You

90/176 (51%)

2. Chris

86/176 (49%)

3 Guests

85/176 (48%)


Our coverage of your Premier League club is bigger and better than ever before – here's

everything you need to know

to make sure you never miss a moment